NFL Opener Has Lowest Ratings In Ten Years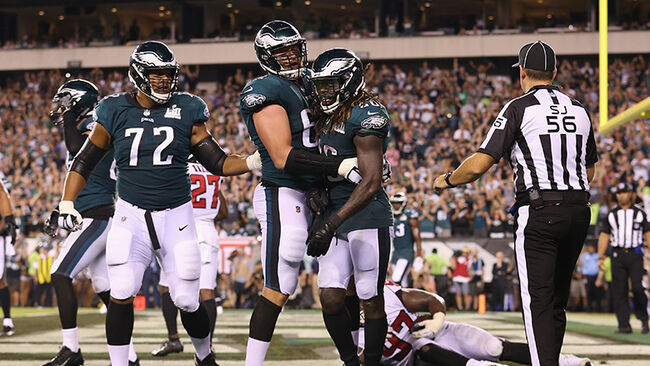 The 2018 NFL season kicked off on Thursday (September 6) on a low note, with the ratings down 8% from the 2017 season opener. The game between the Super Bowl champion Philadelphia Eagles and their conference rivals, the Atlanta Falcons, drew just a 13.4 overnight rating, which was the lowest since 2008. Ratings for the NFL opener have been steadily dropping every year since 2014.
The start of the game was delayed by almost an hour due to severe thunderstorms in the Philadelphia area. Moments before the pre-game ceremony was set to begin, players headed back inside the locker room and fans were asked to leave their seats and find cover in the concourse until the storms passed.
The game itself got off to a slow start and was filled with many penalties. The action picked up in the second half as the Eagles rallied for a late touchdown and stopped the Falcons from scoring in the final minutes to cement an 18-12 victory.
The NFL has continued to face controversy around players taking a knee during the national anthem prior to the game. The league had tried to push the issue to the back-burner but Nike brought it to the forefront after announcing that Colin Kaepernick, who started the protest movement in 2016, was the face of their new advertising campaign.
The only player to protest during the national anthem was Eagles defensive end Michael Bennett.
Photo: Getty Images